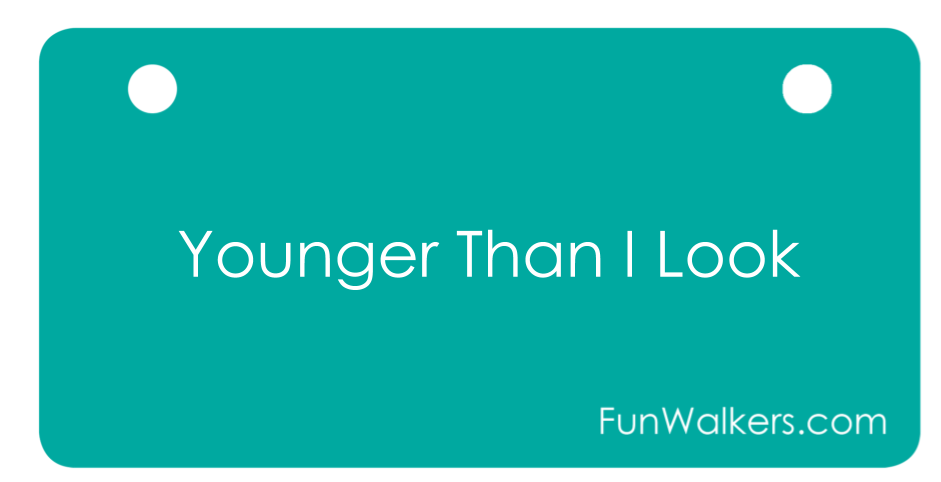 Funwalkers.com
"Younger Than I Look" 3 x 6" Funwalkers License Plate for Rollators, Scooters
Looking for a fun Father's Day gift for a parent, grandparent or friend who uses a rollator, walker or scooter? 
Whimsical Funwalkers are an offbeat, affordable gift they won't see coming and going. A sweet way to show you were thinking of them with just the right touch of whimsy! 
Each Funwalkers license plaque is handmade in the United States to our exacting standards. The hefty vinyl we use to make Funwalkers license plates is durable, waterproof, colorfast, shatterproof and lightweight. (Not to mention affordable!)
No sweat installation in seconds!
We also can customize the saying on your Funwalkers License Plaque.