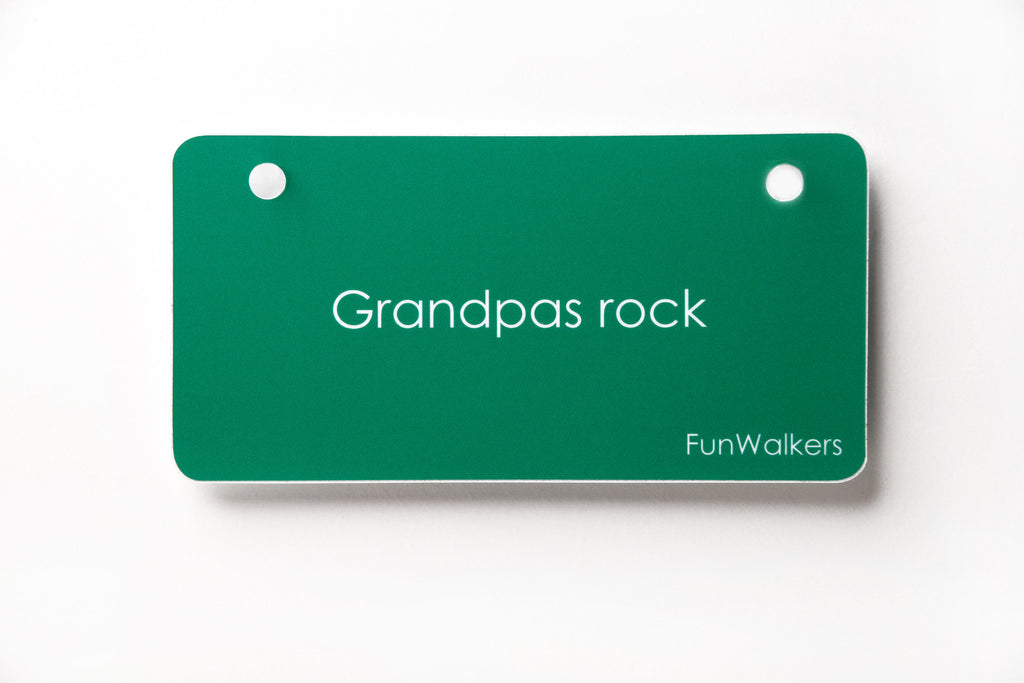 Funwalkers.com
"Grandpas rock" 3 x 6" Funwalkers License for Walkers, Rollators, Scooters!
Making people smile is what Funwalkers are all about!  Just the thing to bring some fun grandpa's way.
Each 3" x 6" Funwalkers license plaque is handmade in the U.S. to our exacting standards. The hefty vinyl we use to make Funwalkers license plates is durable, waterproof, colorfast, shatterproof and lightweight. (Not to mention affordable!)
No sweat installation in seconds!
Amazingly simple to install on handlebars or baskets with our specially made velcro straps. Put the straps through the holes, wrap and ready!
 Questions about Funwalkers? Email BL@funwalkers.com