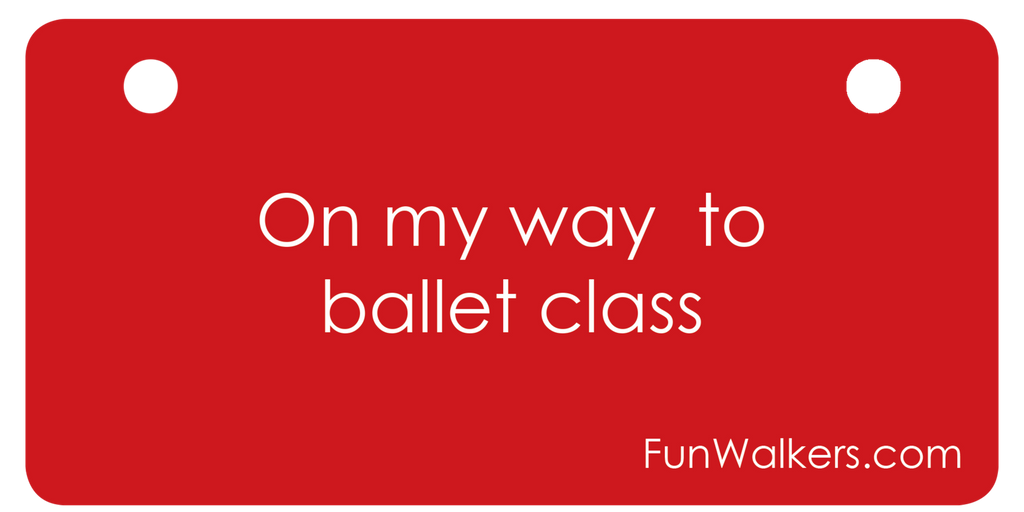 Funwalkers.com
Funwalkers On My Way to Ballet Class Plaque for Rollators, Scooters, Walkers
Maybe you're not doing a pas de deux these days, but it's fun to keep people guessing about where you're headed. Like all Funwalkers License Plaques, this one is intended to elicit smiles.
Each Funwalker license plate is hand-made in the United States to our exacting standards
The hefty vinyl we use to make Funwalker license plates is durable, waterproof, colorfast, shatterproof and lightweight.
No sweat installation in seconds! Amazingly simple to install on handlebars and baskets with our specially made velcro straps.
---
More from this collection